We are convinced that the key to shaping this change is a digitally skilled workforce. Because it is people who make the business a success – today and in the future.

In our view, the main challenge for businesses and organisations is to model and develop the required competencies, including through the design of suitable learning plans for employees.

Based on the skills required by employees to cope with digital changes, we have developed a model that covers seven areas of activity. We believe the following five elements sit above everything else: The customer comes first. Business, culture and innovation come in the middle. But these four elements cannot function without a sound infrastructure.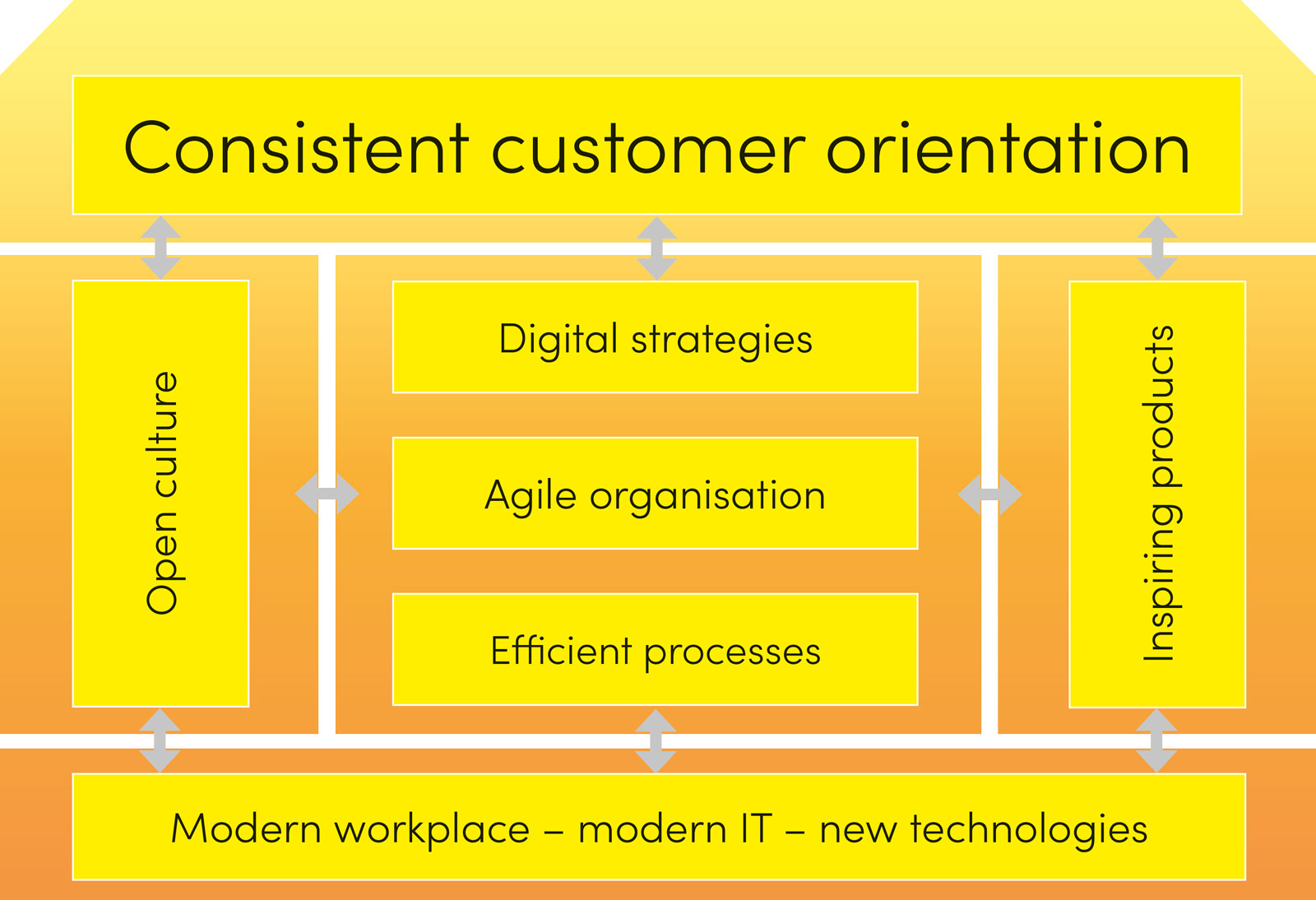 Are you currently facing a challenging digital transformation?
We are happy to support you personally: +41 44 447 21 21 or info@digicomp.ch